Fintech App Development Company
With years of dedication and hard work, we at SISGAIN have established an unparalleled reputation in the IT industry. We have delivered countless user-centric solutions to clients in multiple industries. Financial technology, popularly called Fintech, is used to automate and improve the delivery of financial services. Fintech has enabled easy access to money and the ability to do more with it. Now people can transfer, save, invest, and manage money with a fintech app.
The fintech industry has grown tremendously over the past few years. With improvements in internet connectivity and an increase in the number of mobile devices, financial services have become easier to access. The number of fintech apps has increased, as have the users of these apps. Hire our expert developers for fintech app development and bring your fintech idea to reality.
Whether you need a custom Android app, a native Android application, or cross-platform development, we have the skills and experience to exceed your expectations. Join us at SISGAIN, where we turn ideas into exceptional Android apps that set new industry standards.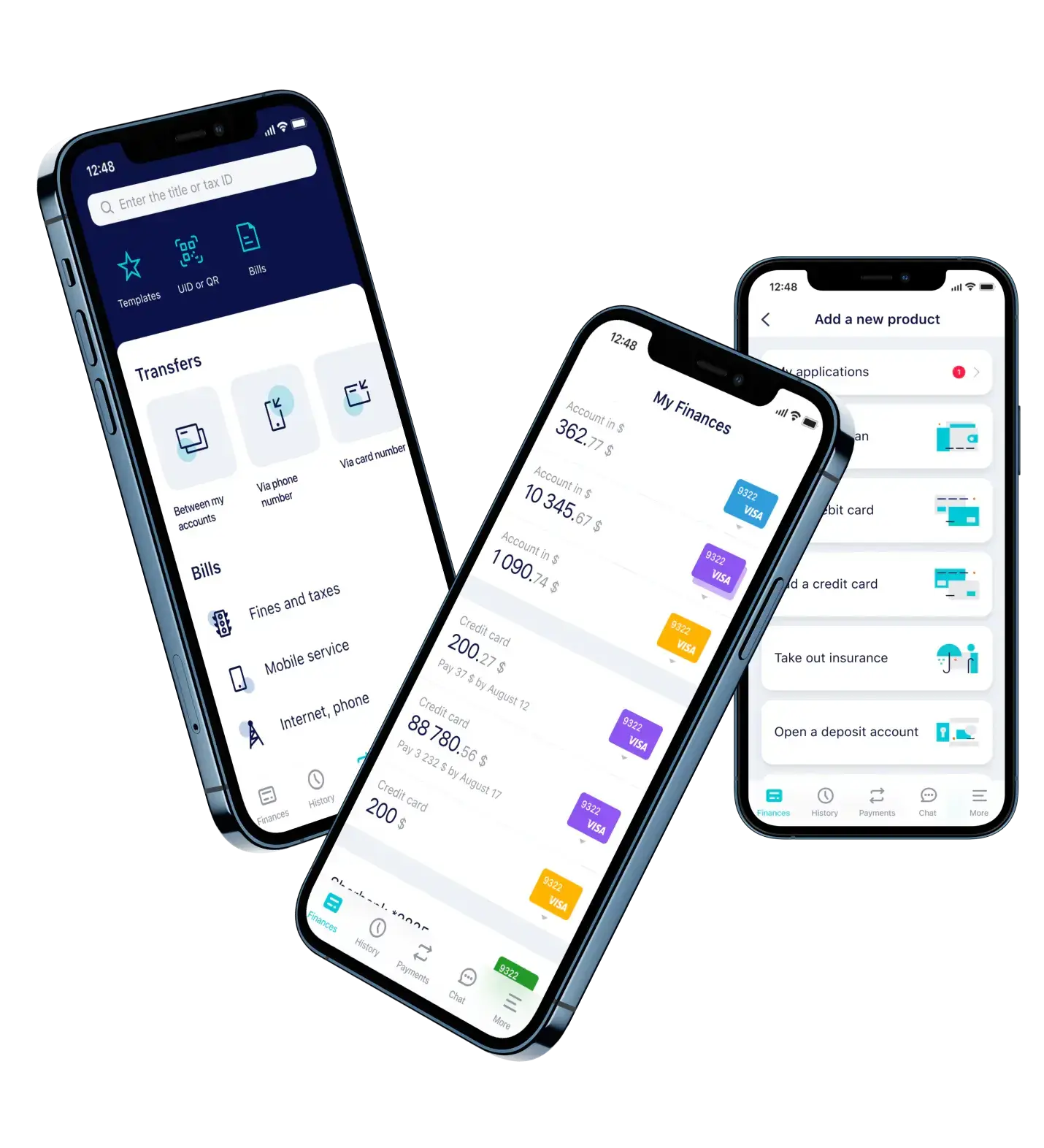 Our Fintech Application Development Services

Mobile banking
Mobile banking has enabled easy access to financial services. Now all our financial activities can be done with a few clicks. Get rid of the lengthy lineups at the bank. Our fintech application development services cater to organizations, big or small.

Lending & mortgage
Lend and mortgage in a whole new way. With a lending app, don't just provide loans. Collect the user's information, credit score, income, and other data to determine their eligibility. Provide loyal customers with attractive offers to retain them.

Personal finance management
Personal finance management can help its users keep track of their spending. Over-spending can be managed through such an app. Users can fix a budget and spend accordingly. By keeping track of their spending, users can cut down on necessary expenses and save money.

Wealth management apps
A wealth management app lets you track, manage, and grow your client's wealth. Wealth management is a sophisticated task. Hire our fintech software development services to build a health management app and help your clients manage their wealth.

Digital wallets
No more roaming around with cash in your pocket. With our digital wallet apps, your dependence on physical currency is reduced. Now transfer money with OR codes, mobile numbers, and account numbers to send money to anyone.

Crowdfunding platform development
Our financial app development company can build crowdfunding platforms to help you track donations, fundraising, debt, etc. Features like digital document management and social networking tools make fundraising easier and more efficient.
Technologies We Use for Financial App Development

Boost Your Performance With Solutions That Drive Results
With immense expertise and skills in websites, web apps, and software development, SISAGIN stands to bring a change to your organization. Check out our services and hire us today to revolutionize your online presence.
Explore All offers

Android App Development
Our Expert Android app development services are tailored to your needs. Transform ideas into powerful, user-centric mobile experiences with our seasoned developers.

Blockchain App Development
We offer Cutting-edge blockchain app development services to harness the potential of decentralized technology with our expert developers. Empower your business for the future.

Wearable App Development
We are leading the way in wearable app development Services. Explore our expertise in crafting innovative, user-centric applications for the latest in wearable technology.

Mobile Game App Development
Unlock the world of gaming with our mobile game app development services. Immerse players in captivating experiences with our expert game developers.
Key Features
Latest Programming Languages Knowledge

Easy payment options

Competitive Prices for App Development

Agile App Development Methodology


Expert in Testing and Debugging

Cross-platform and Native App Solutions

Experience in Creating Rich User Interface

Open and Transparent Communication
Why Choose SISGAIN as Your Software Development Company?

Versatile products
Our finance app development team is adept at creating versatile FinTech products. Be it digital wallets, mobile banking apps, digital insurance platforms, lending & mortgage apps, personal wealth management apps, etc., we can build them all.

Maintenance & support
Our fintech app development services go beyond the delivery of your project. We ensure regular updates and maintenance of your software and apps so that they perform optimally.

Technical expertise
Our fintech app developers are experts in their domain. With knowledge of frontend, backend, cloud, and the latest technologies like AI, Ml, and IoT, we build solutions that are futuristic.

Affordable Solutions
We provide fintech app development at the most affordable cost. Our goal is to build custom solutions without being heavy on your pockets. Hire us today and let us create your app at a reasonable cost.

Global delivery
Our fintech software development services span across the globe. No matter where you reside, we make sure to understand your requirements and build your dream solutions.

Security & compliance
As a trusted financial app development company, we strictly comply with all government and financial regulations. Our solutions adhere to all industry compliance, including GDPR, AML, ePrivacy, FinCEN, etc. We build apps and software that keep your customer's data safe.
Our Finance App Development Process
Discovery

Design

Development

QA & testing

Launch

Fully Customized Digital Solutions For Your Business
On-Demand App Solution

Elevate your business with our custom app development solutions in USA, delivering on-demand app development solutions tailored to your unique needs.

E-commerce

Empower your online store with our custom app development services, creating seamless and user-friendly e-commerce app development solutions for your brand.

Food & Beverage Solution

Enhance the dining experience with our custom app development services in USA, offering innovative food and beverage app development solutions for your business.

Pickup & Delivery Solution

Streamline your operations with us we're providing efficient pickup and delivery app development solutions tailored to your business needs.

Blockchain Development

Explore the future of secure, decentralized technology with our app development, delivering innovative blockchain app development solutions for your business.

Internet of Things (IOT)

Connect and control IoT devices seamlessly with us, we can create intelligent app development solutions for your connected world.

Social Networking Solution

Build engaging and interactive social networks with our Best app development solutions, connecting users and fostering community engagement.

Healthcare & Medical Solution

Transform healthcare and medical services with our healthcare app development services, providing innovative app development solutions for better patient care and management.

Laundry & Home Services

Effortlessly manage laundry and home services with our custom app development, simplifying tasks and enhancing convenience for users.

Transportation Solution

Revolutionize transportation with our custom app development, delivering efficient and user-friendly solutions for seamless mobility experiences.

Real Estate Solution

Elevate your real estate ventures with us, delivering innovative app development solutions for property management and transactions in USA.

Banking & Finance

Empower financial institutions with our custom app development, delivering secure, user-friendly solutions for seamless banking and finance services.

Education & Learning

Transform education and learning experiences with our Educational app development, delivering innovative solutions for effective teaching and knowledge sharing.

Manufacturing Business Solution

Optimize manufacturing processes with our app development solutions, providing innovative solutions for improved efficiency and productivity in your business.

Enterprise Mobility Solution

Empower your enterprise with our Mobility App Development, delivering mobility solutions that enhance productivity and streamline operations.
Feel free to reach out to us with any additional questions or to learn more about our Fintech App Development Services!
SISGAIN exceeded our expectations with its financial app development services. Their expertise and commitment to quality resulted in a user-friendly, secure, and feature-rich app that has transformed our financial services.
Michael Roberts
SISGAIN delivered a cutting-edge fintech app that streamlined our operations and enhanced customer experiences. Their team's technical prowess and timely delivery were impressive. We're thrilled with the results!
Jennifer Thompson
SISGAIN's fintech app development services are outstanding. They created a secure and user-friendly app that has simplified our financial transactions. Their commitment to excellence sets them apart. We would like to work with them in the future as well.
David Mitchell
Testimonials
Check what our satisfied clients said
Discover the voices of our delighted clients from USA. See what they have to say about their experiences with us.