Remote Patient Monitoring Software Development Company in Riyadh
Remote patient monitoring, or RPM, is not a new concept. Various remote patient monitoring apps and software have been used for many years. RPM software allows patients and doctors to communicate with each other remotely, without the need for physical meetups. Monitoring devices in healthcare are a game-changer. The unprecedented growth of the coronavirus led to the emergence of more sophisticated RPM apps and software.
The global healthcare industry has benefited greatly from RPM software. The best patient monitoring systems in Riyadh make it easy for remote patient monitoring providers to keep a constant check on their patients and monitor their vitals in real-time. SISGAIN is a market leader in developing custom remote patient monitoring solutions in Riyadh.
At SISGAIN, we design, develop, integrate, and implement remote patient monitoring solutions that are revolutionizing the healthcare industry. We develop RPM software that is user-centric and futuristic. Get in touch with us today and let us provide you with the top remote patient monitoring platforms development solutions in Riyadh.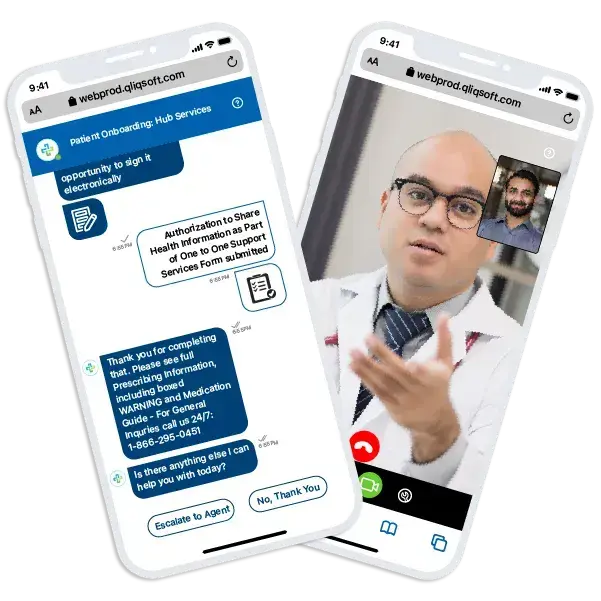 Features Of Our Remote Patient Monitoring Software Development Services in Riyadh

Real-time health tracking
Our RPM software enables doctors and nurses to track a patient's health in real-time. Integration with wearable devices allows the tracking of a patient's physical activity and other vitals. Healthcare providers can keep track of this data and provide the best care to patients. Home health monitoring companies have hugely benefited from real-time health tracking.

AI chatbots
Artificial intelligence is changing the face of healthcare apps and software. AI chatbots help patients get answers to their questions without bothering healthcare providers. These chatbots are smart enough to provide patients with accurate medical information through various resources.

Data analytics system
Remote patient monitoring platforms have an in-built data analytics dashboard that collects patient engagements, billing information, health information, and patient vitals. Data analytics help doctors monitor patients' health and take timely action if their health deteriorates. Additionally, medical device remote monitoring allows doctors to easily access a patient's data.

Integration with IoT medical devices
We offer smart integration of RPM software with IoT medical devices. These medical devices are capable of sharing information with each other. Wearable devices help patients track their vitals in real time and keep tabs on their condition. We offer smooth integration with remote patient monitoring devices to streamline the monitoring process.

AI-driven alerts
Artificial intelligence can analyze vast amounts of data and help healthcare providers make quick and efficient decisions. AI-driven alerts can help doctors take immediate action in cases of emergencies or when a patient is very critical. The integration of AI has made it easy for healthcare providers to monitor their patients effectively.

EMR integration
EMR integration in remote patient monitoring software helps doctors access all the information about the patient's medical history. EMR keeps a patient's medical records in one place and in an organized way. Doctors can fetch this information and treat the patient in the best possible way. Our telemedicine app development company can easily integrate EMR and EHR into your RPM platform.

Boost Your Performance With Solutions That Drive Results
With immense expertise and skills in websites, web apps, and software development, SISAGIN stands to bring a change to your organization. Check out our services and hire us today to revolutionize your online presence.
Explore All offers

Android App Development
Our Expert Android app development services are tailored to your needs. Transform ideas into powerful, user-centric mobile experiences with our seasoned developers.

Blockchain App Development
We offer Cutting-edge blockchain app development services to harness the potential of decentralized technology with our expert developers. Empower your business for the future.

Wearable App Development
We are leading the way in wearable app development Services. Explore our expertise in crafting innovative, user-centric applications for the latest in wearable technology.

Mobile Game App Development
Unlock the world of gaming with our mobile game app development services. Immerse players in captivating experiences with our expert game developers.
Key Features
Virtual consultation

Device integration

Real-time data tracking

Data analytics


AI-driven alerts

Chatbots

EMR/EHR integration

HIPAA compliance
Why We Are The Top Remote Patient Monitoring Provider in Riyadh

HIPAA compliance
We undertake remote patient monitoring software development in Riyadh, complying with industry standards. Our healthcare apps and software are HIPAA, FDA, GDPR, and FHIR compliant. We ensure that our RPM software maintains the confidentiality of a user's data. These apps make people trust remote patient monitoring companies.

Transparent communication
We maintain clear and transparent communication channels, both internally and externally. We communicate regularly with our clients to update them regarding their apps and software. Our development team also follows a smooth communication channel to reduce miscommunications.

Cost-effective solutions
If you need remote patient monitoring software on a budget, we are your go-to solution. We can provide you with robust remote monitoring tools in healthcare that are feature-rich yet cost-effective. We thoroughly understand your requirements and will find the most lucrative solution for you.
Dedicated developers
SISGAIN boasts a dedicated team of healthcare app and software developers. Our developers are proficient in various technologies and tools that are necessary to build user-centric solutions. With us, you can get creative and futuristic RPM software.

Continuous innovation
We are continuously finding innovative ways to build apps and software. We spend significant money and time researching emerging technologies. We integrate emerging technologies like machine learning, IoT, artificial intelligence, and cloud computing.

Full-cycle development
We develop RPM software from scratch. We build custom RPM software based on your requirements and goals. We start by doing thorough research, gathering resources, planning, and designing. We then move on to actual development and eventually deployment after testing and quality assurance.

Top-notch development
At SISGAIN, we strive to provide the top development services to all. We have a global clientele that trusts us immensely. We have delivered RPM software to various hospitals, clinics, and medical organizations. We have an unparalleled reputation in healthcare app development.

Beat your competitors
Beat your competitors with our RPM software. Treat your patients remotely with RPM software that is user-centric and smart. Our RPM software is helping healthcare providers better care for and monitor their patients. Real-time tracking of patient vitals is easy now, thanks to our RPM solutions.

Continuous support
We extend support beyond software development and deployment. Regular maintenance and updates are necessary to keep your software bug and defect-free. We offer after-sales support to ensure that your software works smoothly and without glitches.
Fully Customized Digital Solutions For Your Business
On-Demand App Solution

Elevate your business with our custom app development solutions in USA, delivering on-demand app development solutions tailored to your unique needs.

E-commerce

Empower your online store with our custom app development services, creating seamless and user-friendly e-commerce app development solutions for your brand.

Food & Beverage Solution

Enhance the dining experience with our custom app development services in USA, offering innovative food and beverage app development solutions for your business.

Pickup & Delivery Solution

Streamline your operations with us we're providing efficient pickup and delivery app development solutions tailored to your business needs.

Blockchain Development

Explore the future of secure, decentralized technology with our app development, delivering innovative blockchain app development solutions for your business.

Internet of Things (IOT)

Connect and control IoT devices seamlessly with us, we can create intelligent app development solutions for your connected world.

Social Networking Solution

Build engaging and interactive social networks with our Best app development solutions, connecting users and fostering community engagement.

Healthcare & Medical Solution

Transform healthcare and medical services with our healthcare app development services, providing innovative app development solutions for better patient care and management.

Laundry & Home Services

Effortlessly manage laundry and home services with our custom app development, simplifying tasks and enhancing convenience for users.

Transportation Solution

Revolutionize transportation with our custom app development, delivering efficient and user-friendly solutions for seamless mobility experiences.

Real Estate Solution

Elevate your real estate ventures with us, delivering innovative app development solutions for property management and transactions in USA.

Banking & Finance

Empower financial institutions with our custom app development, delivering secure, user-friendly solutions for seamless banking and finance services.

Education & Learning

Transform education and learning experiences with our Educational app development, delivering innovative solutions for effective teaching and knowledge sharing.

Manufacturing Business Solution

Optimize manufacturing processes with our app development solutions, providing innovative solutions for improved efficiency and productivity in your business.

Enterprise Mobility Solution

Empower your enterprise with our Mobility App Development, delivering mobility solutions that enhance productivity and streamline operations.
Feel free to reach out to us with any additional questions or to learn more about our RPM App Development Services!
SISGAIN has been instrumental in developing our Remote Patient Monitoring (RPM) app. Their expertise in healthcare technology is unmatched, and the app they built has transformed the way we care for our patients. We can now care for our patients in a better way.
Dr. Emily Adams
We partnered with SISGAIN to create a cutting-edge RPM solution for our medical practice. The app they developed is user-friendly and has improved patient engagement. Thanks to SISGAIN, we're delivering better care!
Mark Rodriguez
SISGAIN's RPM development team exceeded our expectations. They delivered a seamless telehealth app and integrated it with our existing systems. Our patients love the convenience, and we've seen a positive impact on our operations.
Dr. Sarah Turner
Testimonials
Check what our satisfied clients said
Discover the voices of our delighted clients from USA. See what they have to say about their experiences with us.