Top-Notch Entertainment App Development
With the evolution of technology, the way people entertain themselves has also changed. From black and white televisions to OTT platforms, the entertainment industry has undergone drastic changes. Now people have the means of entertainment in their hands. Whether you want to watch a movie, listen to a song, read the news, or play a game, everything is possible with a few clicks of your fingers.
Mobile and web applications have streamlined the entertainment industry. The widespread use of mobile devices has made sources of entertainment easily accessible. The media and entertainment industry is thriving, thanks to entertainment apps and software. SISGAIN is a part of this revolution. We are a major player in media and entertainment app development.
Approach us today, whether you want to develop a music and audio listening app, an OTT platform, a gaming app, a news app, etc. Our entertainment app developers will tailor your apps. Fill out the form on our website with your budget, and our consultation team will contact you ASAP.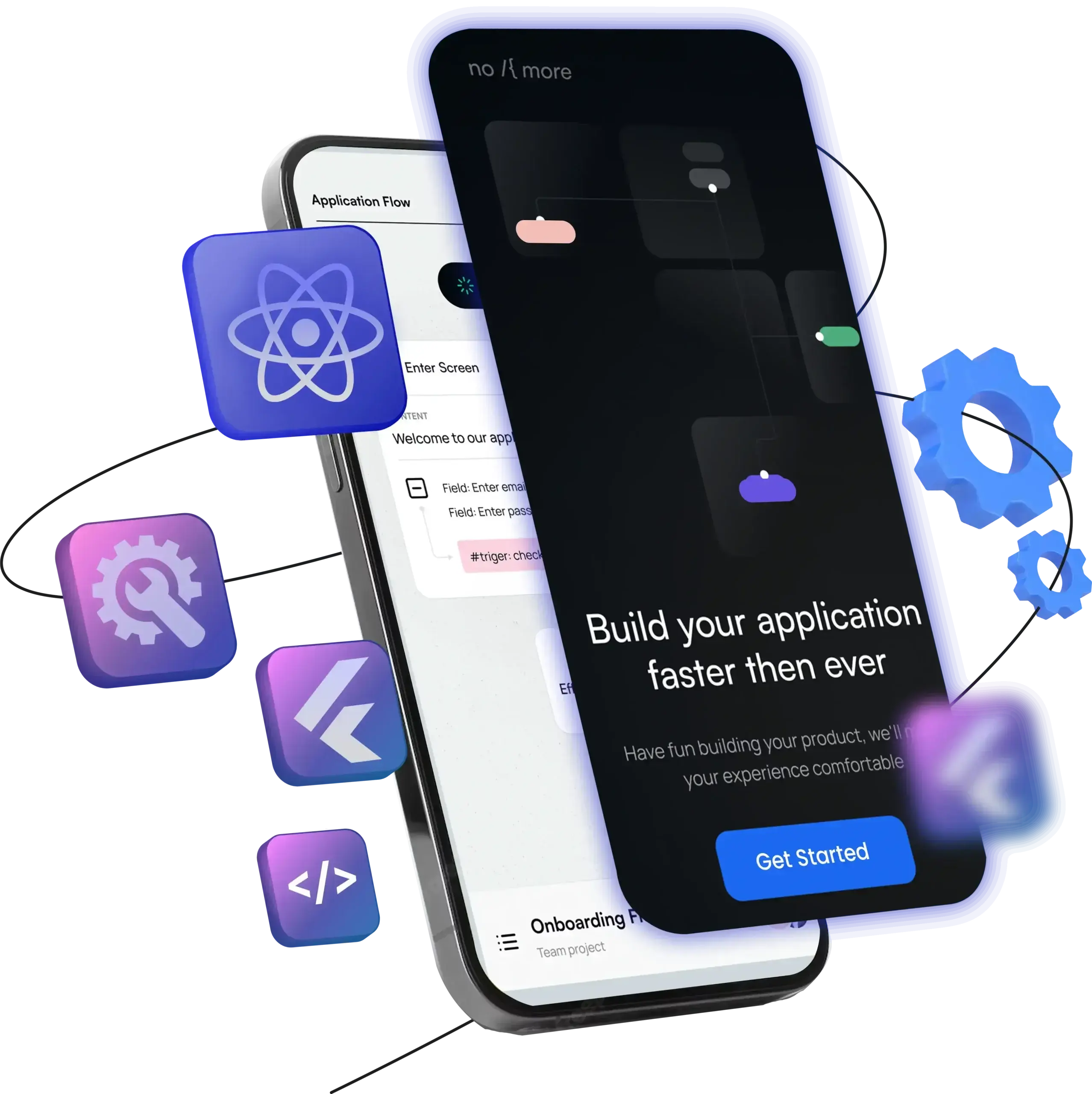 The Latest Technology Stack in our Entertainment Apps

Artificial intelligence
Artificial intelligence is revolutionizing various industries, and the entertainment industry is no exception. With smart AI algorithms, you can understand your customer's behavior and show them the most relevant content.

AR/VR
Augmented reality and virtual reality have enabled entertainment apps to be more immersive and compelling. AR/VR technology takes watching movies and playing games to a whole new level.

IoT
The Internet of Things (IoT) is another technology that is revolutionizing everyday lives. With physical objects connected to the internet, you can have a smooth experience while consuming entertainment.

Cloud computing
With cloud-based mobile and web applications, you can access your favorite entertainment resources anywhere. Cloud technologies have enabled users to have a seamless way of using entertainment apps.

Blockchain
Integrating blockchain technology into entertainment apps has increased the transparency and security of transactions. Blockchain technology can help artists and musicians receive secure payments and save their content from piracy.
SISGAIN'S Entertainment App Development Services

OTT streaming apps
Over-the-top or OTT, platforms have gained immense popularity in recent years. With ready-to-consume content, these platforms are the major source of entertainment for a vast audience. If you have content across various genres, then hire our entertainment app developers and let us create the most compelling app for you.
Music streaming apps
Who doesn't love listening to music? A music streaming app with advanced features can be your gateway to expanding your presence. With features to save and download songs, see lyrics, follow favorite artists, and listen to songs from various regions and languages, your app can beat its potential competitors.
Audio apps
Not just OTT platforms, but audio streaming apps like Audible are immensely popular. These apps provide a thrilling experience of listening to audio in different genres. Be it motivational audio, children's stories, ghost stories, TED talks, spiritual content, etc., an audio streaming app offers exciting enjoyment to users.
AR/VR gaming apps
Online games are another source of entertainment. Games like Candy Crush, Freefire, and Pubg are renowned for their visuals and virtual reality effects. AR/VR games are the new trends in the gaming industry. Our media and entertainment app development services also include developing cutting-edge games.
News portals
News portals help people stay updated on the events happening around the world. People no longer rely on newspapers to get updates. News apps and portals have made it easy and simple for users to get instant and live updates. Let our entertainment app developers create a feature-rich news app for you. You can monetize it through subscriptions and paid content.

Photo and video editing apps
Photo and editing apps are a game changer. Filters and image enhancers allow users to enhance the quality of their pictures. With the social sharing feature, these images can be directly posted on various social platforms. These apps include features like cropping, collages, text, stickers, filters, etc. Our developers can develop a photo editing app that will beat its competitors.

Boost Your Performance With Solutions That Drive Results
With immense expertise and skills in websites, web apps, and software development, SISAGIN stands to bring a change to your organization. Check out our services and hire us today to revolutionize your online presence.
Explore All offers

Android App Development
Our Expert Android app development services are tailored to your needs. Transform ideas into powerful, user-centric mobile experiences with our seasoned developers.

Blockchain App Development
We offer Cutting-edge blockchain app development services to harness the potential of decentralized technology with our expert developers. Empower your business for the future.

Wearable App Development
We are leading the way in wearable app development Services. Explore our expertise in crafting innovative, user-centric applications for the latest in wearable technology.

Mobile Game App Development
Unlock the world of gaming with our mobile game app development services. Immerse players in captivating experiences with our expert game developers.
Key Features
Top-notch quality

Transparency

Quick development

Dedicated team


Domain expertise

Latest technology

Feature-rich

scalability
Why Choose SISGAIN Over Others?

24/7 project support
SISGAIN is a renowned media & entertainment app development company. Our development team provides constant support for you while your project is under development. We make sure that you are updated on the progress of your apps.

on-time delivery
With a dedicated team of entertainment app developers and project managers, we ensure the timely delivery of your apps. By employing agile methodologies, collaboration and cooperation are established among the different teams, fostering quick development.

Dedicated professionals
SISGAIN has a dedicated team of entertainment app developers who have developed multiple apps for the entertainment sector. Our developers and project managers are extremely experienced and capable. With their combined expertise, they create out-of-the-box solutions.

Technical expertise
We boast technical expertise in creating entertainment apps. Our developers are constantly updating their knowledge of various technologies and tools to deliver top-class solutions. You won't regret hiring our entertainment app development services.
Fully Customized Digital Solutions For Your Business
On-Demand App Solution

Elevate your business with our custom app development solutions in USA, delivering on-demand app development solutions tailored to your unique needs.

E-commerce

Empower your online store with our custom app development services, creating seamless and user-friendly e-commerce app development solutions for your brand.

Food & Beverage Solution

Enhance the dining experience with our custom app development services in USA, offering innovative food and beverage app development solutions for your business.

Pickup & Delivery Solution

Streamline your operations with us we're providing efficient pickup and delivery app development solutions tailored to your business needs.

Blockchain Development

Explore the future of secure, decentralized technology with our app development, delivering innovative blockchain app development solutions for your business.

Internet of Things (IOT)

Connect and control IoT devices seamlessly with us, we can create intelligent app development solutions for your connected world.

Social Networking Solution

Build engaging and interactive social networks with our Best app development solutions, connecting users and fostering community engagement.

Healthcare & Medical Solution

Transform healthcare and medical services with our healthcare app development services, providing innovative app development solutions for better patient care and management.

Laundry & Home Services

Effortlessly manage laundry and home services with our custom app development, simplifying tasks and enhancing convenience for users.

Transportation Solution

Revolutionize transportation with our custom app development, delivering efficient and user-friendly solutions for seamless mobility experiences.

Real Estate Solution

Elevate your real estate ventures with us, delivering innovative app development solutions for property management and transactions in USA.

Banking & Finance

Empower financial institutions with our custom app development, delivering secure, user-friendly solutions for seamless banking and finance services.

Education & Learning

Transform education and learning experiences with our Educational app development, delivering innovative solutions for effective teaching and knowledge sharing.

Manufacturing Business Solution

Optimize manufacturing processes with our app development solutions, providing innovative solutions for improved efficiency and productivity in your business.

Enterprise Mobility Solution

Empower your enterprise with our Mobility App Development, delivering mobility solutions that enhance productivity and streamline operations.
Feel free to reach out to us with any additional questions or to learn more about our Entertainment App Development Services!
SISGAIN took our entertainment app idea and turned it into a reality! Their team's expertise and dedication were evident throughout the development process. We now have a fantastic streaming app that our users love - thanks to SISGAIN!
Michael Roberts
Chief Operating Officer, FinTech
Working with SISGAIN was a game-changer for our gaming app. Their developers understood our vision and delivered a top-notch app on time and within budget. Our app 'GameGalaxy' is now a hit, and we owe it all to SISGAIN!
Jennifer Thompson
Executive Director, Hopeful Hearts
SISGAIN's entertainment app development services are second to none. They created an interactive and engaging social media app for us, 'SocialScape,' that exceeded our expectations. Their attention to detail and technical skills are commendable!
David Mitchell
Chief Marketing Officer, ShopRight
Testimonials
Check what our satisfied clients said
Discover the voices of our delighted clients from USA. See what they have to say about their experiences with us.